Image

Continuing Education Credits
This livestream event may qualify for up to 15.0* CE credits for CAS members. CAS members earn 1 CE Credit per 50 minutes of educational session time, not to include breaks and/or lunch.
Speakers in Actuarial Science
Participate in educational sessions presented by knowledgeable speakers. Gain real-time insights that give you a competitive advantage with useful presentation materials highlighting main ideas and key points.
Interact with other livestream attendees using each session's chat feature and participate in live polls! Speakers answer your questions during live Q&A sessions.
Livestream participants will receive recordings for the livestream sessions for the day they register. For an additional $100, livestream participants may purchase the recordings for the full conference.
Can't make it to St. Louis?
Join us virtually!
Now you can participate live in our CAS events from your home or office. We have handpicked sessions from the upcoming conference to livestream over the web and greatly expanded the livestream event so it spans all three days and will give the choice of two curated sessions per concurrent session block. You will have the opportunity to interact with other virtual attendees as well as pose questions to the panel during the session. You also have the choice to sign up for the full event or by day at your convenience.
Livestream Sponsor
Image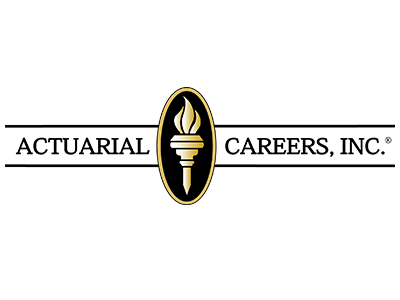 For a smooth digital experience
Technical Requirements
Google Chrome 30+
Firefox 27+
Microsoft Edge
or Safari 9+
Desktop
Microsoft Windows 8.1 or above
MacOS 10.14 or above
Android
Version: Android 8.0 or above
Browser: Chrome or Firefox
iPhone
Version: iOS 12 or above
Browser: Safari, Chrome, Edge or Firefox
Download speed of at least 5 mbps is recommended. Check your connection at www.speedtest.net.
Registration Fees
NEW
Livestream registration is now closed for the 2022 CLRS. The conference recordings may also be purchased after the event.
Early Reg. Fee
by Sept 2
Late Reg. Fee
after Sept. 2
Post-Meeting Session Recordings
CAS Member Full Event
$550
$650
+ $100
Non-CAS Member Full Event
$650
$750
+ $100
Registration fee is for one individual registration and includes all three days* of livestream. Each person must register individually to obtain CE credit. Post-meeting session recordings are an additional $100.
For assistance with attendee registration, please email acs@casact.org.
Registration Closes: September 14, 2022, 11:59 PM
* All three days of full livestream event includes events shown in the livestream schedule below. Workshops are not offered via livestream.
Interested in registering six (or more) of your employees?
Group Registration
If you are interested in registering six (or more) of your employees for the 2022 CAS Interactive Live Streaming: CLRS, we have discount pricing as listed below! Please note that the only discount will be for the full event and will apply to both CAS members and non-members.
Once a bulk registration is purchased, the purchaser will be emailed a discount code unique to their organization. This discount code will allow the organization's employees (in increments of six) to self-register for the 2022 CAS Interactive Live Streaming: CLRS at no cost. Specific registration details will be provided with the discount code. Note: Bulk registration will close on Friday, September 2, 2022, to allow time for all registration to be processed prior to the vendor deadline.
Registration Fees
NEW
Group registration is closed. Individual livestream registration is open until midnight on 9/14/22.
Note: When registering for this event online, please select your reg type to see the event fees available.
| Group Registration Quantities | Normal Price | Discounted Price |
| --- | --- | --- |
| Group of 6 – full event only (6 for the price of 5) | US $3,300 | US $2,750 |
| Group of 12 – full event only (12 for the price of 10) | US $6,600 | US $5,500 |
| Group of 18 – full event only (18 for the price of 15) | US $9,900 | US $8,250 |
| Group of 24 – full event only (24 for the price of 20) | US $13,200 | US $11,000 |
Group Registration Instructions
For the employer to obtain this code, they will need to:
Log in to CAS Store.
One representative from an organization must register for the quantity of bulk registrations (in multitudes of 6), add to cart, and complete the purchase.
The representative will receive an email from the CAS with the discount code to distribute to the correlated number of employees. For example, if purchasing a bulk of 6, you will distribute the code to 6 employees.
Once an employer has the code and distributes it to the appropriate number of employees, individual employees should:
Log in to CAS Store to register for the 2022 CAS Interactive Live Streaming: CLRS
Add "Full Event Individual Registration" to the cart, regardless of price shown.
Apply the discount code. This will give them a zero-balance fee.
Click "Next" until they 'Submit Order' and receive a confirmation email.
A confirmation email will be issued upon completion of registration.
Another email will follow closer to the event date that will include login instructions.
Individuals may find this sample registration video helpful: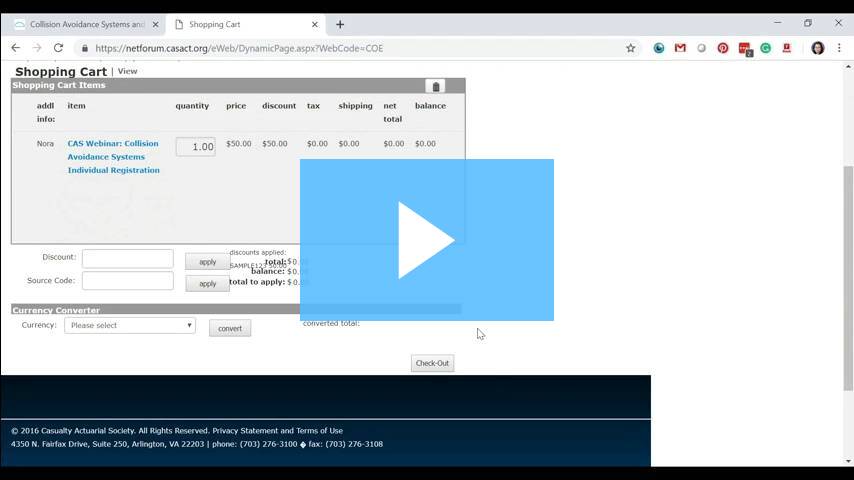 Livestream Schedule
To view livestream sessions, please visit the program guide, check the livestream box, and sessions that are livestreamed will appear in the schedule box.
Sessions will be livestreamed on the following days:
Monday, September 19 (1.5 CE)
Tuesday, September 20 (7.5 CE)
Wednesday, September 21 (6 CE)
All times are in Central Time.
Business Session/Featured Speaker
Concurrent Sessions 1 (Choice of Two)
Concurrent Sessions 2 (Choice of Two)
Concurrent Sessions 3 (Choice of Two)
Concurrent Sessions 4 (Choice of Two)
Concurrent Sessions 5 (Choice of Two)
Concurrent Sessions 6 (Choice of Two)
Concurrent Sessions 7 (Choice of Two)